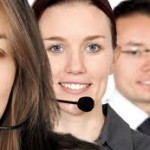 BoxMedia has over 20 years experience in business to business telemarketing. Despite the advent of the internet, google and social marketing the telephone remains one of the most accurate and powerful weapons in the hands of an expert telemarketer. Our team of highly trained sales executives understand the requirements of any tee-sales campaign from understanding the nature of your sales proposal, bypassing gate keepers and delivering an engaging, accurate and concise sales pitch.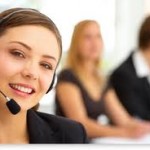 To generate sales leads we use unscripted, trained agents who do nothing but outbound B2B and B2C calling to decision makers, use our solution selling approach to find quick wins and to develop and nurture long term opportunities. We actively manage your campaign, reviewing performance regularly; feeding back ideas and recommendations to help improve business to business lead generation results.
The key to business success and ultimate survival is the development of a healthy, qualified sales pipeline and sales lead generation tool.
Key Telesales for:
Appointment Setting
Technical Sales
Data Cleaning
Market Intelligence Surveys
Subscription Selling
Credit Control
Conference Delegate Sales
"We can't solve problems by using the same kind of thinking we used when we created them" Einstein
For further information on our Contract Telemarketing Services, please contact [email protected]