What is awareness?
Business awareness covers a range of skills and competencies relating to business activities. It relates not only to commercial practices, but also to the wider environment in which they take place, with which you will be familiar.
Knowledge or perception of a situation of fact!
"It's not the years in your life that count. It's the life in your years." Abe Lincoln
Commercial awareness could be summed up as an interest in business and an understanding of the wider environment in which an organisation operates: its customers, competitors and suppliers. It might also encompass understanding of the economics of the business and understanding the business benefits and commercial realities from both the organisation's and the customer's perspectives.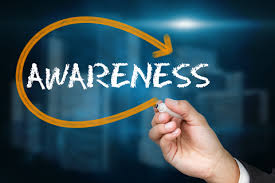 Our Team of researchers are often required by our clients to provide information in these areas. New markets, competitor activities, brand awareness and (knowledge based) current economic climate projections are just some of the many and varied commercial awareness campaigns we are asked to engage in for our clients.
To understand more about these services and the Commercial Awareness Team that manage this area please contact us today, we would be very keen to hear your unique requirements.