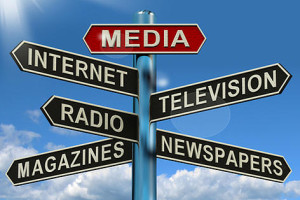 BoxMedia is an award-winning media planning and buying agency. We are dedicated to creating and delivering innovative media solutions that deliver results to leading Irish advertisers. On our website you can find out more about PBM and also get a taste of how we approach media planning and buying. We have regular updates on what's happening in the media industry so check back often.
The media and communications world is transforming. Just a few years ago an advertiser could reach most of its target market through a few well-placed ads on mainstream TV channels. Viewers sat back and watched the ads. Mass media advertising was king.
But times have changed. Media choices are multiplying exponentially. Consumers are in control. They demand content whenever and wherever they want it. A whole generation is growing up with an entirely new set of rules. And marketers are faced with new challenges.
"Wise men speak because they have something to say; Fools because they have to say something" – Plato
As an independent media company, free from traditional creative agency affiliations,
BoxMedia
has no vested interest in the old model of advertising. We see only opportunities. We are inspired by, not threatened by change. Our clients can rely on expert guidance through this increasingly complex world from a team that is leading the industry in making communications a business critical discipline. A team that continually finds new and better ways to connect our clients to their consumers. A future-proof communications partner equipped to capitalise on a media revolution that is putting consumers in control.
What we do:
Consumer insight and media research solutions
Communications strategy and consultancy
Planning and buying across TV, press, radio, outdoor and cinema
Digital media planning & buying
Digital search management
Data analysis & evaluation
Digital consultancy including email, mobile, affliliates and site-build, SEO
Media sponsorship – creation, negotiation and management
Event sponsorship – creation, negotiation and management including bespoke event creation
Direct response planning and buying
Business-to-business media planning and buying
For further information on our Media Buying services contact [email protected]